Saturday, March 8, 2008 at 8 pm

Lecture: Adam Budak
Curator / Kunsthaus Graz
and Co-curator of Manifesta 7
Adam Budak is curator for contemporary art at the Kunsthaus Graz am Landesmuseum Joanneum in Graz; and one of the co-curators of Manifesta 7 (Summer 2008). He lives in Krakow / Poland and Graz, Austria. In 2003, he was one of the co-curators of the Prague Biennale 1 (National Museum, Prague, 2003) and a curator of the Prague Biennale II (2005) with an exhibition "Manipulations. On Economies of Deceit" (with amongst others – Pascal Grandmaison, Jorge Pardo, Benny Nemerofsky Ramsay, Julian Rosefeldt, Runa Islam, Johan Grimonprez and others).

Some recent projects include exhibitions: "Videodreams: Between the Cinematic and the Theatrical", "Vera Lutter: Inside In", "John Baldessari: Life's Balance. Works 1984-2005", "Two or Three or Something. Maria Lassnig, Liz Larner" (all at the Kunsthaus Graz), "Bewitched, Bothered and Bewildered. Spatial Emotion in Contemporary Art and Architecture" (at the migros museum, Zurich), the first in Poland retrospective of Louise Bourgeois, "Louise Bourgeois: Geometry of Desire" (at the Zacheta Gallery of Art, Warsaw), "Polyphony of Voices" conference on contemporary curatorial strategies and methods of working with artists and "Why Pictures Now" conference on contemporary uses of photography (both at the Bunkier Sztuki, Krakow). His most recent exhibition projects at the Kunsthaus Graz are: "Protections. This Is Not an Exhibition" (2006, a group show with – amongst others – Elmgreen&Dragset, Markus Schinwald, Daria Martin, Roman Ondak, Kris Martin, Cezary Bodzianowski, Christian Jankowski, Mark Wallinger, Tim Etchells, Vladka Horwath), "Cerith Wyn Evans: Bubble Peddler", 2007, "Volksgarten. Politics of Belonging", Autumn 2007; his most recent project outside of Kunsthaus Graz is: "Monika Sosnowska: Loop" in the Kunstmuseum Liechtenstein, Vaduz, 2007.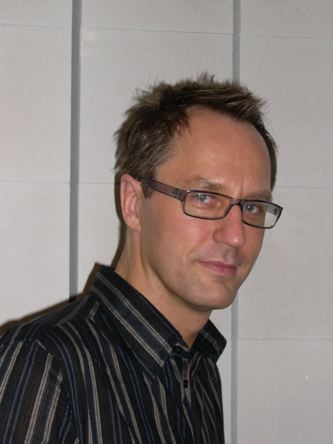 Saturday, February 23, 2008 at 8 pm

Lecture: Caroline Bourgeois
Director of Le Plateau / Frac Ile de France,

Since 2004, Caroline Bourgeois has held the position of Artistic Director of Le Plateau / Frac Ile de France, a premier art space in Paris dedicated to contemporary art. She has organized important thematic exhibitions such as "Slowing Down Fast", 2005; and "Painters Build Architecture", 2006; as well as seminal solo exhibitions presenting the work of emerging French artists such as Loris Greaud 2005 and Adel Abdessemed 2006 Most recently, she organized, in Lille, "Passage du Temps" a show based on the video collection of Mr Francois Pinault.


Saturday, October 13, 2007 from 7 - 9 pm

Susan Lee Chun
"Along Came Sioux"
Performance/ Exhibition


Saturday, September 8, 2007 at 9 pm

TM Sisters
"Things Will End Before They Start"
Performance/Exhibition

Saturday, August 11, 2007 at 7 pm

Lecture: Allard Van Hoorn


Thursday, May 17, 2007 at 8pm

Conditions of Display
Conversations with exhibition curator Gean Moreno




Saturday May 12, 2007 at 7pm

Conversation with Artist Jesper Just
Presented by Silvia Karman Cubiña



Thursday, March 8th, 2007 at 8pm

Conversations with Miami Part 2



Saturday, February 10th, 2007 at 8 pm

"Allora & Calzadilla"

Informal Talk
Presented by Silvia Karman Cubiñá





Saturday, September 9, 2006 at 8:00 pm

ROOM by Tracy + the Plastics and Fawn Krieger

Performance and exhibition
The Kitchen @ The Moore Space



Tuesday, March 7, 2006 at 8 pm

"Live from New York: A report on PERFORMA 05, the first visual art performance biennial"

A lecture by RoseLee Goldberg
Founding Director of PERFORMA.