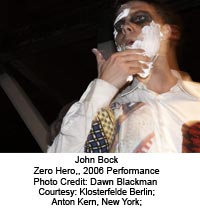 The Moore Loft is open by appointment only through the month of December of 2006.
Please call 305.463.1138 to view exhibition.
Originally presented at the 51st Venice Biennale,
this installation and performance will be the inaugural
exhibition at THE MOORE SPACE LOFT, a new 7,500 square foot warehouse
space run by THE MOORE SPACE dedicated to long-term projects.