JOAN JONAS
Crossed Waves: After a Long Train Ride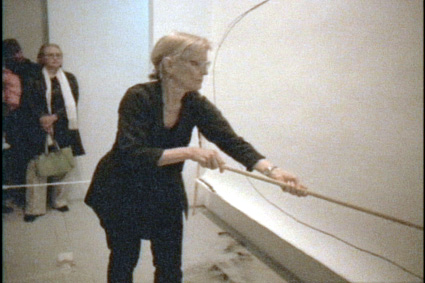 Joan Jonas , 4 Stills from the performance at TRANS>area:
Joan Jonas and Jeff Preiss, Montage Verite at TRANS>area, New York, 2002, Courtesy of the Artists.
Coordinated in conjunction with TRANS>AREA, New York, Sandra Antelo Suarez.
Performance Saturday, October 11, 2003 8:00pm
Exhibition: selected videos, Joan Jonas performances on view through November 3, 2003

This exhibition has been generously sponsored by
Craig Robins & Rosa and Carlos de la Cruz.